< Prev
Next >
Page 1 of 8
Menstrual Cycle Charts and Reports
See exactly what's happening in your cycles:
Details each cycle's length and period flow duration.

Shows any cycle irregularity.

Shows if any changes are occasional or a new pattern.

Helps alleviate late period worry if you see past cycles have similar lengths.

Summary of shortest, longest, and average cycles.

Enables your doctor to easily review all of your menstrual cycle activity.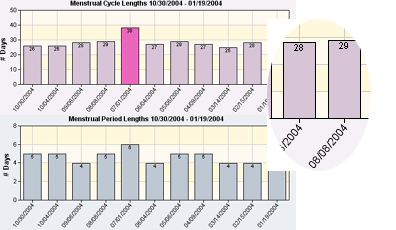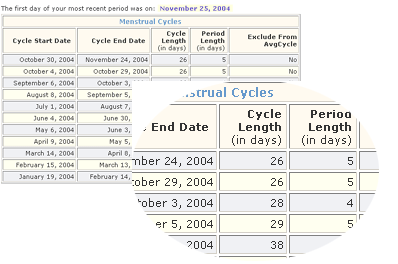 Screenshots may be reduced in size. All chart data is for demonstration purposes only.