< Prev
Next >
Page 1 of 8
Daily Fertility Tracking
Tracking fertility is all about patterns, and the best way to detect your patterns is to keep comprehensive daily records. Premium Fertility provides these tracking tools.
On any day of your cycle, use the fertility calendar to track:
The key indicators of your fertile days used by the Symptothermal/Fertility Awareness Method (BBT and cervical fluid) and the Ovulation Method (cervical fluid); Plus other cervical changes that can assist in determining fertility.
Ovulation tests you've taken.
Pregnancy tests and the results.
Your fertility activity.
Related fertility notes for logging your fertility journey.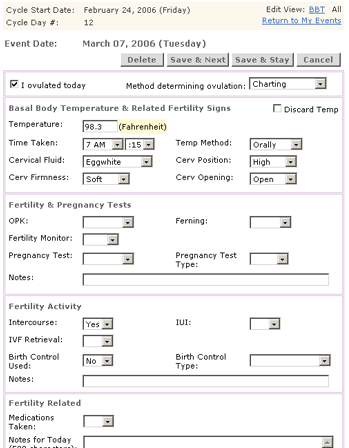 Screenshots may be reduced in size. All chart data is for demonstration purposes only.