Page 2 of 3
Perimenopause Journal Detailed Report
View or print your perimenopause journal for any time period. Facilitates looking back and staying in touch with changes that are happening.
You can opt to view a summary report which shows when hot flashes and night sweats occurred and for how long.
Or, as shown here, view your detailed journal which also includes related notes.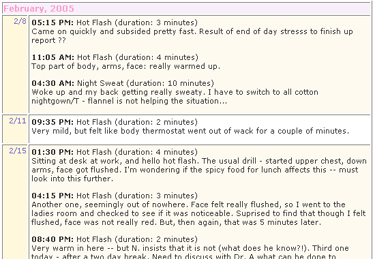 Screenshots may be reduced in size. All chart data is for demonstration purposes only.